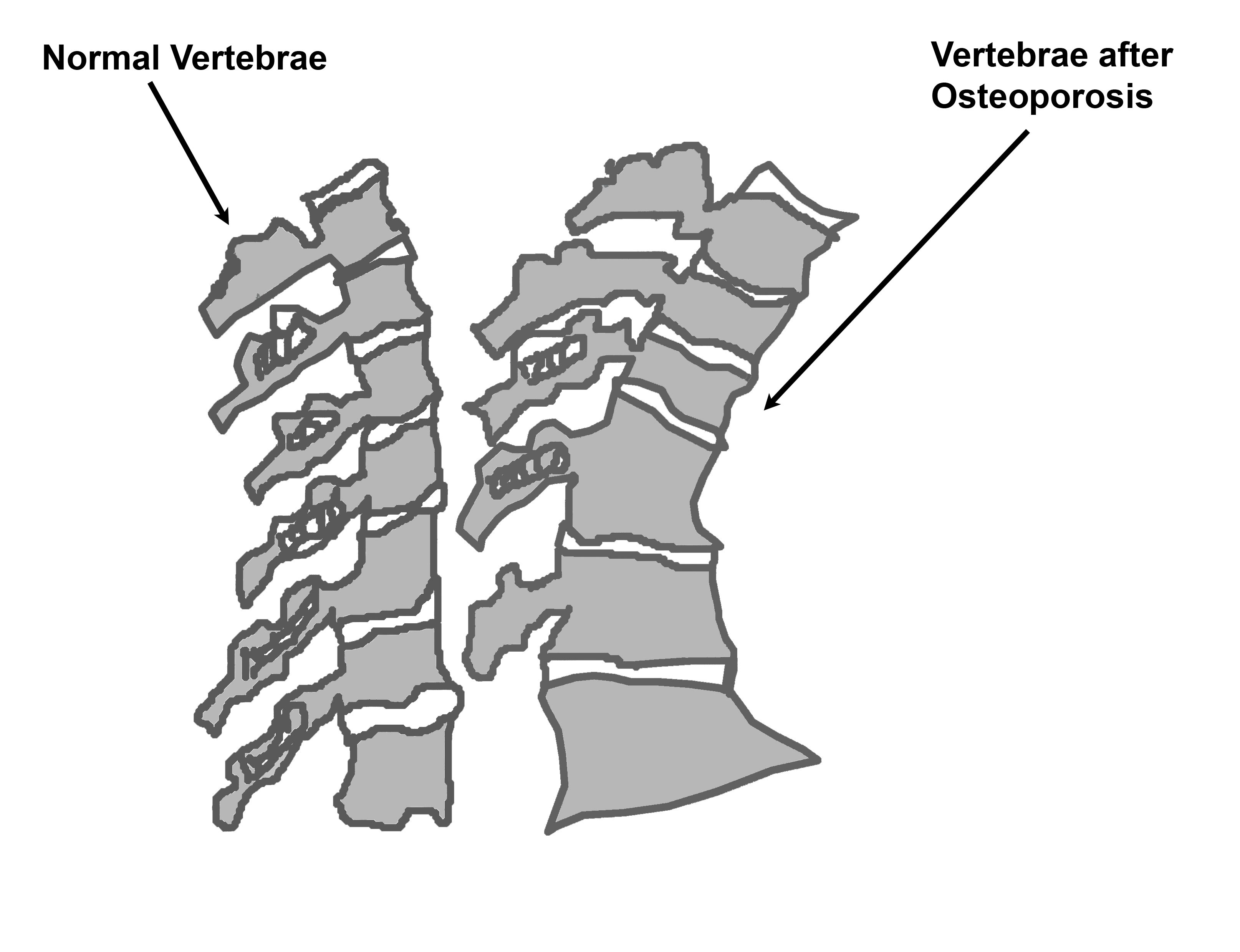 As we get older, our bones thin and our bone strength decreases. Osteoporosis is a disease in which bones become very weak and more likely to break. It often develops unnoticed over many years, with no symptoms or discomfort until a bone breaks.
Osteoporosis is a natural aging phenomenon; as we get older, our bones weaken. When the vertebrae in the spine weaken, they can narrow and become flatter. This can make elderly patients shorter and lead to a rounded back, a hump or a "bent forward look" to the spine.
There typically are no symptoms in the early stages of bone loss. But once your bones have been weakened by osteoporosis, you may have signs and symptoms that include:
Back pain, caused by a fractured or collapsed vertebra
Loss of height over time
A stooped posture
A bone fracture that occurs much more easily than expected
One of the best ways to slow down the process of Osteoporosis is doing regular exercise. Exercise can help you build strong bones and slow bone loss. Exercise will benefit your bones no matter when you start, but you'll gain the most benefits if you start exercising regularly when you're young and continue to exercise throughout your life.
Consult a doctor for medical advice Click Here